Event
Mikes Original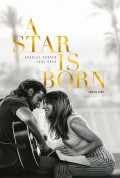 Wir bieten regelmäßig am Donnerstag (sofern verfügbar und möglich) Filme aus dem laufenden Programm in der Originalfassung mit deutschen Untertiteln (OmU), in Ausnahmefällen auch in der Originalfassung (OV) an.
Die nächsten Termine sind:
25.10. A Star is born OmU - Seasoned musician Jackson Maine (Bradley Cooper) discovers-and falls in love with-struggling artist Ally (Gaga). She has just about given up on her dream to make it big as a singer - until Jack coaxes her into the spotlight. But even as Ally's career takes off, the personal side of their relationship is breaking down, as Jack fights an ongoing battle with his own internal demons. (imdb.com)
25.10. Johnny English Strikes Again OmU - JOHNNY ENGLISH STRIKES AGAIN is the third installment of the Johnny English comedy series, with Rowan Atkinson returning as the much loved accidental secret agent. The new adventure begins when a cyber-attack reveals the identity of all active undercover agents in Britain, leaving Johnny English as the Secret Service's last hope. Called out of retirement, English dives head first into action with the mission to find the mastermind hacker. As a man with few skills and analog methods, Johnny English must overcome the challenges of modern technology to make this mission a success. (imdb.com)
Die Tickets sind wie gewohnt online oder telefonisch reservierbar.
Alle Infos, Trailer & Tickets:
» A Star Is Born (OmU) » Johnny English - Strikes again (OmU)