Event
Mikes Original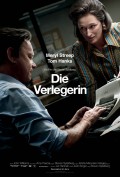 Wir bieten regelmäßig am Donnerstag (sofern verfügbar und möglich) Filme aus dem laufenden Programm in der Originalfassung mit deutschen Untertiteln (OmU), in Ausnahmefällen auch in der Originalfassung (OV) an.
Die nächsten Termine sind:
1.3. Shape of Water OmU - From master storyteller Guillermo del Toro comes THE SHAPE OF WATER, an otherworldly fable set against the backdrop of Cold War era America circa 1962. In the hidden high-security government laboratory where she works, lonely Elisa (Sally Hawkins) is trapped in a life of isolation. Elisa's life is changed forever when she and co-worker Zelda (Octavia Spencer) discover a secret classified experiment. Rounding out the cast are Michael Shannon, Richard Jenkins, Michael Stuhlbarg, and Doug Jones. (www.imdb.com)
1.3. Le Sens de la fête OmU - Max est traiteur depuis trente ans. Des fêtes il en a organisé des centaines, il est même un peu au bout du parcours. Aujourd'hui c'est un sublime mariage dans un château du 17ème siècle, un de plus, celui de Pierre et Héléna. Comme d'habitude, Max a tout coordonné : il a recruté sa brigade de serveurs, de cuisiniers, de plongeurs, il a conseillé un photographe, réservé l'orchestre, arrangé la décoration florale, bref tous les ingrédients sont réunis pour que cette fête soit réussie... Mais la loi des séries va venir bouleverser un planning sur le fil où chaque moment de bonheur et d'émotion risque de se transformer en désastre ou en chaos. Des préparatifs jusqu'à l'aube, nous allons vivre les coulisses de cette soirée à travers le regard de ceux qui travaillent et qui devront compter sur leur unique qualité commune : Le sens de la fête. (www.allocine.fr)
8.3. Die Verlegerin OmU - When American military analyst, Daniel Ellsberg, realizes to his disgust the depths of the US government's deceptions about the futility of the Vietnam War, he takes action by copying top-secret documents that would become the Pentagon Papers. Later, Washington Post owner, Kay Graham, is still adjusting to taking over her late husband's business when editor Ben Bradlee discovers the New York Times has scooped them with an explosive expose on those papers. Determined to compete, Post reporters find Ellsberg himself and a complete copy of those papers. However, the Post's plans to publish their findings are put in jeopardy with a Federal restraining order that could get them all indicted for Contempt. Now, Kay Graham must decide whether to back down for the safety of her paper or publish and fight for the Freedom of the Press. In doing so, Graham and her staff join a fight that would have America's democratic ideals in the balance. (www.imdb.com)
Die Tickets sind wie gewohnt online oder telefonisch reservierbar.
Alle Infos, Trailer & Tickets:
» Die Verlegerin (OmU) » Shape of Water (OmU) » Le Sens de la Fête (OmU)